You are here:

Home

»

Artikel

»

guowangcable

»

High Quality Telicommunications Manufacturer Copper Wire Screened Control Cable 1.0 mm2 Control Cable
Telicommunications Fabrikant Koperdraad Gescreend Controle Kabel 1.0 mm2 Controle Kabel Onderdelen Hoge Kwaliteit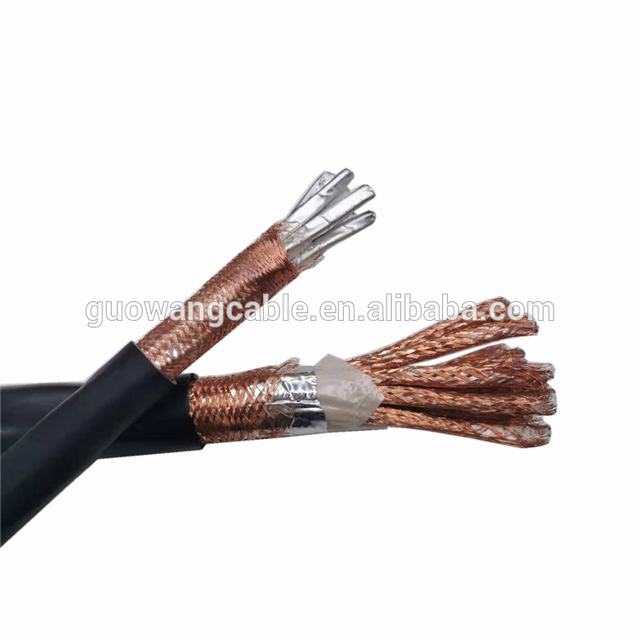 | | |
| --- | --- |
| Haven: | Qingdao,Shanghai |
| Betalingsvoorwaarden: | L/C,D/A,D/P,T/T,Western Union,MoneyGram,Paypal |
| Leveringscapaciteit: | 5000000 Meter/meter per Month Copper Wire Screened Control Cable 1.0 mm2 Control Cable |
| Gepantserde: | STA, SWA |
| Aantal Cores: | 2-61 |
| leidingmateriaal: | Koper |
| plaats van herkomst: | Henan china |
| naam van het merk: | Guowang |
| Standaard: | IEC, BS, ASTM, DIN |
| Certificering: | ISO, CCC, OHSMS |
| isolatiemateriaal: | XLPE |
| Kleur: | Zwart, geel, rood, blauw, etc |
| Type: | Multicore |
| toepassing: | Instrumentation |
| Sectionele Gebied: | 0.75mm2-10mm2 |
| Model: | Kvv, kvvp |
| Gescreend: | Koperdraad gevlochten/adem, etc |
| modelnummer: | Controle kabel |
| OEM Service: | Accepteren |
| jas: | PVC |
| Details levering: | 15-20 werkdagen na de storting en de bestelling bevestigd. |
| Details verpakking: | Rolls, Houten trommel of volgens uw verzoek. |
| Pakket Preview: | https://sc01.alicdn.com/kf/Hf9ee12f6d853407a94b52841ac85b5b4X.png_640x640.png |
Telicommunications Koperdraad Gescreend Controle Kabel 1.0 mm2
1. Toepassing:
de Controle Kabel is geschikt voor DC toepassing en voor nominale spanningen tot 600/1000 V AC, 50-60 HZ, die ook kan worden gebruikt als aansluiting draad voor elektrische apparaten evenals instrumenten n power stations, onderstations, mijnen, de petrochemische industrie, etc. en als controle circuit in controlesystemen voor een enkele machine of set van machines, signaal systemen en meten systemen.
2. Normen:
de producten is kan worden geproduceerd volgens de Chinese standaard GB9330-1998, en internationale normen, zoals IEC, BS, ASTM en DIN.
3. Productie bereik:
dirigent

sectionele gebied

Cores

isolatie

gescreend

gepantserde

omhulde

1. Koper

1. Aluminium

2. Vertind Koperdraad

3. verzilverd koperdraad

4. aluminiumlegering

0.75mm2 ~ 10mm2

2-61

1. PVC

1. PE

2. XLPE

3. FEP

4. NYLON

1. koperdraad gevlochten

2. koperdraad winded

3. aluminium draad gevlochten

4. Cooper tape

5. aluminiumfolie

6. Composiet aluminium-plastic tape

1. bandstaal

2. staaldraad gepantserde

3. Aluminium tape gepantserde

4. rvs tape gepantserde

5. Aluminium draad gepantserde

6. staaldraad gevlochten gepantserde

1. PVC

1. PE

2. LSOH
Pictures vanTelicommunications Koperdraad Gescreend Controle Kabel 1.0 mm2
verpakking & Verzending
Telicommunications Koperdraad Gescreend Controle Kabel 1.0 mm2
verpakking:Rolls, Houten trommel of volgens uw verzoek.
verzending:15-20 werkdagen na de storting en de bestelling bevestigd.
Tags:
copper\/xlpe\/overall screen cable
,
High Quality Telicommunications Manufacturer Copper Wire Screened Control Cable 1.0 mm2 Control Cable
,
twist pairs cable 1.5mm2
Contact us
Misschien vind je het leuk